Our Beers
The Award-Winning Pride of the South
SPEIGHT'S GOLD MEDAL ALE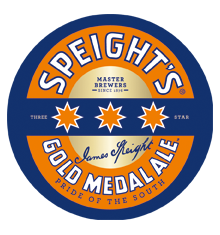 The legend begins here. In 1880 Speight's enters it's flagship ale into the Melbourne Exhibition. It cleans up, winning 2 gold medals and gets a new name; Gold Medal Ale is born.
SPEIGHT'S SUMMIT LAGER
Speight's Summit is a refreshing golden lager. Brewed with only natural ingredients Summit reflects the clear, crisp, cool alpine environment that gives it its name.
SPEIGHT'S SUMMIT CITRUS
Speight's Summit Citrus Lager is a mouthful to say but a pleasure to drink.
SPEIGHT'S MID ALE
We don't usually do things in halves, but it seemed like a good idea to give you people a good, full flavoured 2.5% beer.
Crafted Batch Brewed Beers.
SPEIGHT'S DISTINCTION ALE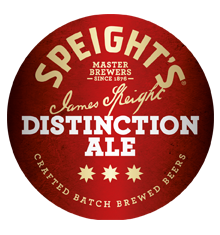 A premium traditional ale brewed in celebration of Speight's 120 year anniversary.
SPEIGHT'S DRY HOP LAGER
A limited release available exclusively at Speight's Ale Houses.