Our Beers
The Award-Winning Pride of the South
SPEIGHT'S GOLD MEDAL ALE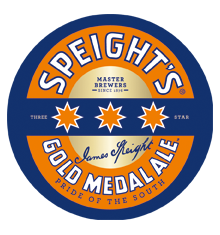 The legend begins here. In 1880 Speight's enters it's flagship ale into the Melbourne Exhibition. It cleans up, winning 2 gold medals and gets a new name; Gold Medal Ale is born.
SPEIGHT'S SUMMIT LAGER
Speight's Summit is a refreshing golden lager. Brewed with only natural ingredients Summit reflects the clear, crisp, cool alpine environment that gives it its name.
SPEIGHT'S APPLE CIDER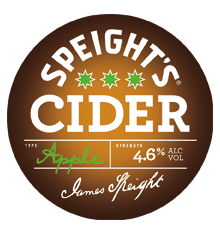 A crisp, clean, dry cider. Speight's Cider is the refreshing way to conquer your thirst, best served over ice.
SPEIGHT'S TRIPLE HOP PILSNER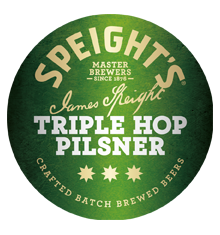 The balanced blend of aromatic hops gives this classic pilsner its full flavour with a clean finish. The thirst quencher to share with mates.
SPEIGHT'S DISTINCTION ALE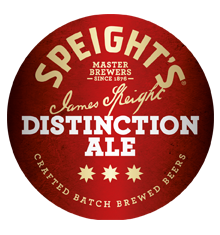 A premium traditional ale brewed in celebration of Speight's 120 year anniversary. Speight's Distinction Ale is a well rounded Ale, thanks to the specialty malts used. It has soft caramel and toffee flavours to start and finishes with a slight hop bite. This full flavoured ale is big enough to tackle full on red meat dishes, complimenting casseroles and steaks.
SPEIGHT'S 5 MALT OLD DARK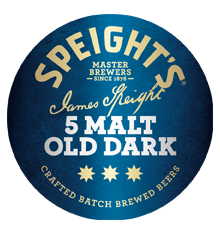 If you're looking for a beer with a big creamy flavour you've come to the right place. By carefully selecting, roasting and matching 5 separate malts we have crafted a dark beer that gives rich, creamy, chocolate fudge flavours swiftly followed by coffee overtones. The addition of hops balance this chocolate and coffee sweetness with a parting dose of sharpness to ensure a well balanced dark-style beer.
SPEIGHT'S EMPIRE
Speight's Empire is a 5.5% ABV Indian Pale Ale brewed with Pale Ale Malt plus Caramalt and Roasted Malts for some extra caramelised maltiness and a deep amber colour. A generous addition of Kohatu hops is used late in the Kettle boil to produce fruity, spicy aromas and flavour with a smooth, clean bitterness.
SPEIGHT'S SUMMIT ULTRA
Summit Ultra is a refreshing golden lager with a crisp finish. Brewed for longer it has 75% less carbs than the average carb content of leading NZ beer brands. Making it the perfect way to wash down a hard workout with your mates. ALCOHOL BY VOLUME 4.2%.
EMERSON'S BOOKBINDER
A wonderfully drinkable interpretation of a classic English ale. Bookbinder is a blend of four malts combined with two classic Nelson grown European hops (Fuggles and Riwaka). The beer pours an attractive reddish brown, with a cream coloured head. Bookbinder has a sweet, perfumey, malt and hop aroma with a soft, malty, fruit and vinous palate that is both full flavoured and refreshing with a long, gently drying finish.
PANHEAD SUPER CHARGER
Hops are where it starts for the born-again craft head and Supercharger APA is where Panhead delivers. This is an all-American show with Centennial, Citra and Simcoe overwhelming your nose, kicking you in the taste buds and departing with more bitterness than a Palm Springs divorce. It's a seriously addictive combination.